Recycling Pyrolysis Plant Manufacturer
Pyrolysis technology animation showing:
DOING group adopts pyrolysis technology topyrolysis waste tyre to oil,waste plastic to oi, waste rubber to fuel oil.Fuel oil got from waste tyre disposal pyrolysis plant can be widely used in industrial and commercial purposes.Such as power plant factory,glass factory,cement factory,ceramic fatory.
About pyrolysis technology:
Pyro = heat. Lysis = break down.
Pyrolysis is chemical reaction. This reaction involves molecular breakdown of larger molecules into smaller molecules in presence of heat. Pyrolysis is also known as thermal cracking, cracking, thermolysis, depolymerization, etc.
At any given temperature the molecule is in vibrating stage. This is called molecular vibration. The frequency at which molecules vibrates is the directly proportional to the temperature of molecules. During pyrolysis the object's molecules are subjected to very high temperatures leading to very high molecular vibrations. At these high molecular vibrations, every molecule in the object is stretched and shaken to such an extent that molecules starts breaking down into smaller molecules. This is pyrolysis.
We DOING Company as a leading manufacturer in China has specialized in all kinds of waste recycling machinery and the supporting equipments .let customer has a well understand on pyrolysis technology. Note: Use firefox brower to get the best browsing experience!
Pyrolysis control
©2014 DOING GROUP
Oil Gas Thermometer
Note:
In order to enlarge users' experience, Here is a simulation work station of waste tyre pyrolysis plant, let the user to know the machine working process.Pls click the left button to begin operate:First step: Add tyre → Second step: Add fuel → Third step: Power on → Last step: Fire. The button "reset" can let the machine from start. The thermometer is the oil gas tempreture( It is the best oil quality when oil gas reach 230 degree). Press 'switch' button to show or hide the annotation.Thanks.
Reacter
Catalyst
Chamber
Condenser
Oil Gas
Separator
Oil Water
Separator
Condenser
Condenser
Condenser
Water Seal
Device
Dedusting
Device
Chimeny
Furnace
Oil Tank
Oil Tank
Oil Tank
Oil Tank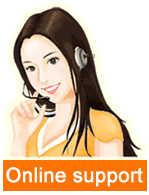 Leave A Message

Tel/Whatsapp:
+86-135-2669-2320