On July 9, 2021, an American customer ordered a tire packing machine from DOING Factory.
The customer is engaged in the waste tire recycling business in the America, and he needs to export the waste tires from his factory to Nigeria. Due to the large size of the waste tires, it is not convenient for long distance transportation, so he wanted to buy a tire packing machine to save space.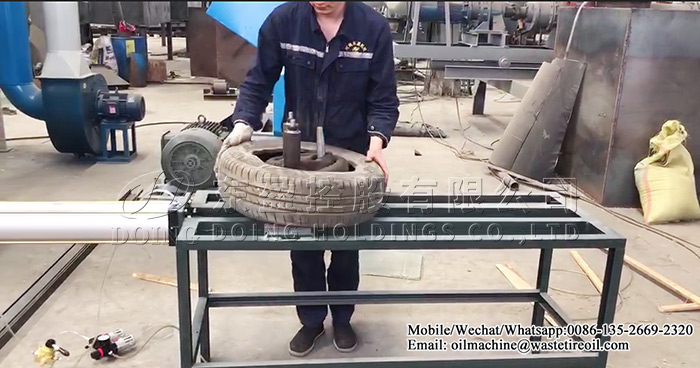 Tire packing machine
Then the customer saw our products on the Internet and contacted us. After communicating with our project manager, the customer thought that the equipment produced by our company is quite professional, he was satisfied with the equipment and immediately ordered a tire packing machine.
Doing Group tire packing machine can pack tires two or more into one, thus to save transportation space and is convenient to transport. Besides, the tire packing machine is easy to operate and has high safety factor.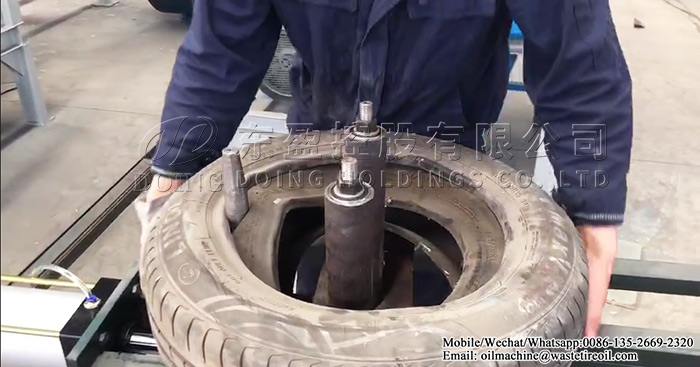 Packing two tires into one
Customer will receive the tire pack machine in less than a month and then put it to use. Doing Group also provides waste tire/plastic pyrolysis plant and waste oil distillation machine, if you need the equipment, please feel free to contact us.