The customer from St. Paulo Brazil ordered a set of 15T/D batch waste tire pyrolysis plant from Doing Group on 6th, May. In order to put into production as soon as possible, the customer paid a 30% advance payment.
In the process of communicating with the customer, we learned that the Brazilian customer has an aluminum plant and has been engaged in aluminum processing business for many years. The customer has two purposes of buying waste tire pyrolysis plant: on the one hand, using the waste tire pyrolysis plant to produce fuel oil to meet the fuel needs of aluminum processing.On the other hand, the excess fuel oil could be used to generate electricity, meeting the power supply of aluminum plant.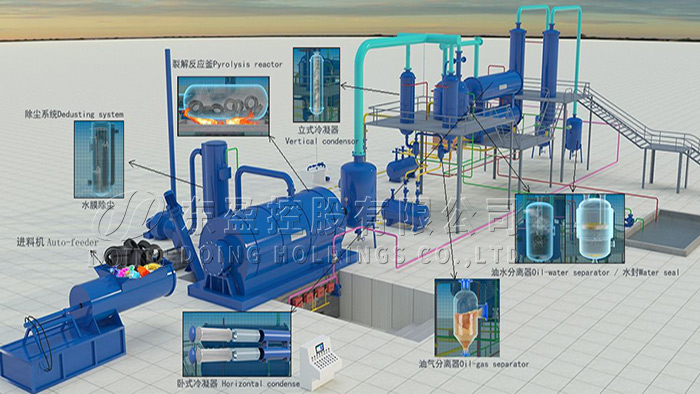 The waste tire pyrolysis plant
The customer is very satisfied with our equipment, and he believes that the batch waste tire pyrolysis plant will meet his production demand. The customer made it clear that next year would order a set of waste tire pyrolysis plant with larger capacity.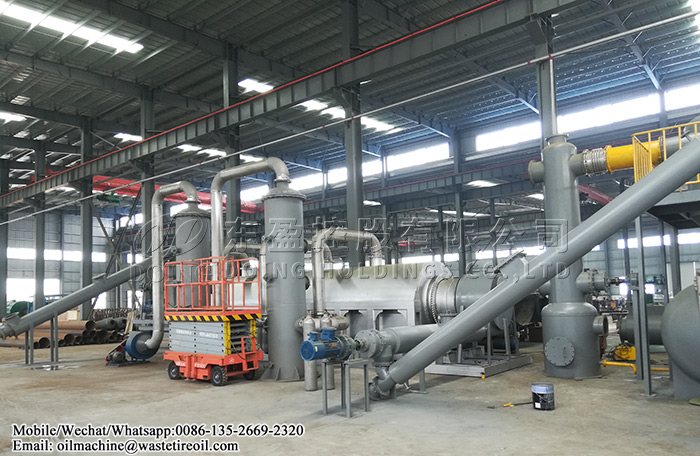 The waste tire pyrolysis plant
The customer's satisfaction is our greatest success, which has been always the Doing Group tenet. Henan Doing has been dedicated to the research and development of large and medium-sized renewable energy environmental protection equipment and a variety of waste recycling equipment for years.DOING's business scope involves waste tire/plastic pyrolysis equipment,grain and oil equipment as well as cassava syrup equipment. If you are interested in our projects, please tell us your demand, our engineers will provide suitable solutions for you. Welcome to consult.
Knowledge extension:
waste tire pyrolysis plant is a technique which heats waste tires or plastic in a sealed reactor vessel to be pyrolyzed into fuel oil, carbon black, uncondensable gas and steel wires, and the end products can be widely used in many industries.
The applicaton of end products
The applicaton of end products:
1. The main product produced by waste tire pyrolysis plant is fuel oil, and the oil yield rate can reach 45%-55%. It is widely used as fuel for iron plants, power plants, cement factories, brick plants and so on. It can also be reprocessed into diesel by the use of DOING waste oil distillation machine to achieve a wider range of applications and higher profits.
2. The carbon black could be made into pellets for burning and heating, just like coal, or refining for making new rubber produts.
3. The uncondensable gas is usually recycled to heat the reactor or collected for other heating use.
4. The steel wire could be sold to the recycle station or steel mill for remelting.
Whatsapp:+8613526692320
E-mail: sales@doingoilmachine.com