Nowadays, the number of waste tires in South American countries is increasing day by day and the way to dispose of waste tires is not appropriate. Most of them choose to landfill or incinerate,which not only pollutes the environment, but also has no profit. With the advancement of technology in recent years, converting waste tires into diesel has become a popular waste recycling method. Here I will introduce to customers how to get diesel from waste tires.
Obtaining diesel from tires is mainly divided into the following two processes: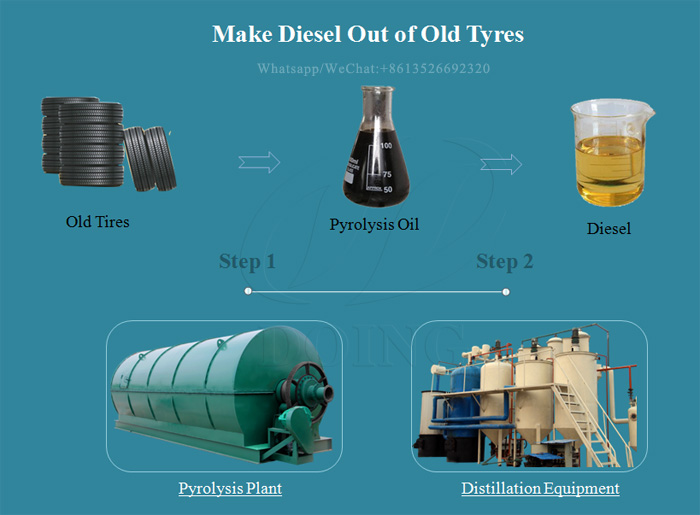 Make diesel out of old tyres
1. Get pyrolysis oil.
Waste tire pyrolysis plant uses the pyrolysis technology to heat tires in a sealed reactor vessel to pyrolyz tires into pyrolysis oil, uncondensable gas,carbon black and steel wire.In order to make sufficient cooling effect and get the high oil output, Doing Group waste tire pyrolysis plant adopts 3 steps cooling system, which can increase the contact area of oil gas,thus to get fully cooling effect and high oil output.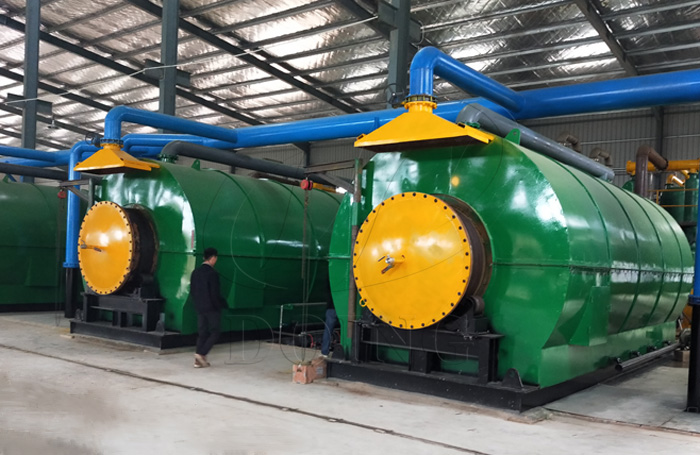 Waste tire pyrolysis plant
2. Refine pyrolysis oil into diesel
After getting pyrolysis oil, we need to use waste oil distillation machine to refine pyrolysi oil into diesel.The whole refining process of Doign Group waste oil distillation machine includes distillation,cooling, decoloring and deodoring system. Generally, the light diesel output is about 80-85%, which could be used as alternative fuel in diesel burners, generators, heavy machinery and agricultural machinery,etc.
Waste oil distillation machine
The above is the process of obtaining diesel from waste tires. Henan Doing specializes in the production of waste tire pyrolysis plant and waste oil distillation machine, and can provide customers with personalized solutions to meet the needs of different customers. If you want to know more information about waste tire pyrolysis plant and waste oil distillation machine, welcome to consult us feel free.