Old oil from cars itself is a kind of hazardous waste. If it is thrown away at will, it will cause serious land or water pollution. Therefore, how to properly dispose of old oil from cars has also become a hot topic. In fact, the reuse value of waste oil is very high, we can recycle the old car oil into diesel and make great profits.
Through a waste oil refining machine, some catalysts can be added to recover the old car oil into diesel. This is a popular technology in the world now. DOING Company is a professional and leading manufacturer who could provide this kind of waste oil refining machine.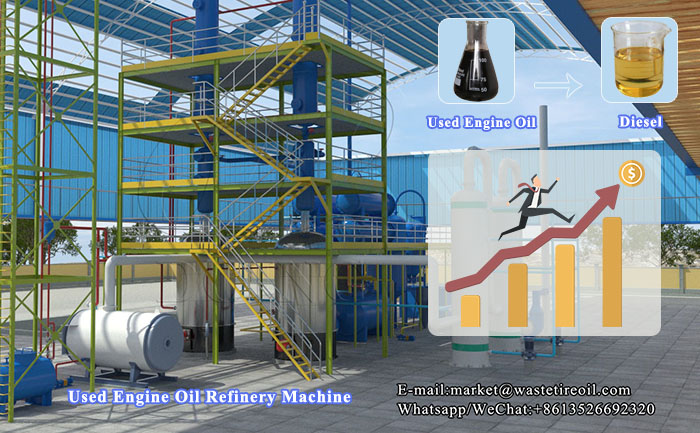 Waste engine oil distillation plant
In the refining process of recycling old car oil, 85% of the waste oil can be effectively turned into diesel by DOING waste oil distillation machine. The remaining 15% is about 10% asphalt and 5% exhaust gas ( what we commonly call non-condensable gas). The obtained asphalt is no different from ordinary asphalt and can be used for paving, etc. The non-condensable gas can be used directly to heat the waste oil distillation machine to save investment cost.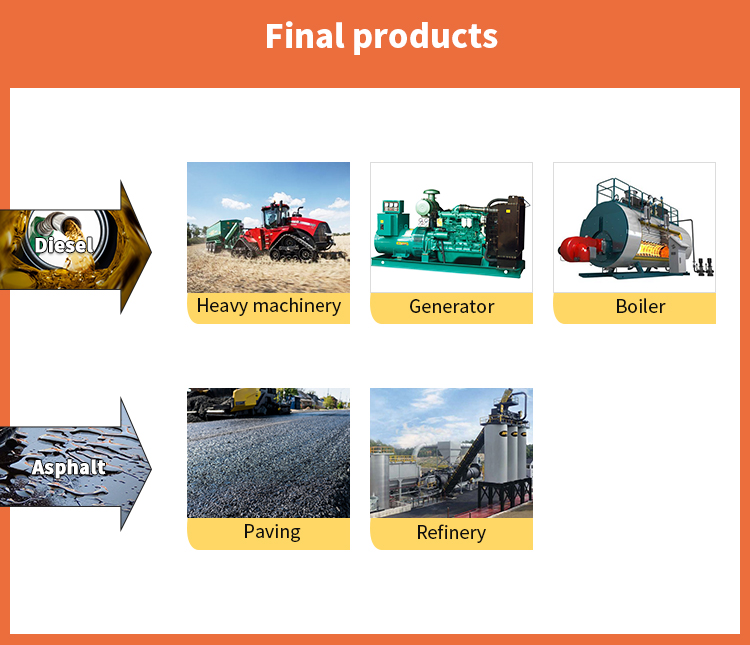 The product of waste oil distillation plant
The diesel oil obtained by refining the old oil from cars can be used in tractors, trailers, heavy trucks, trucks such as logistics trucks, as well as mining machinery and some generators. And ships can use this diesel as fuel directly. So this diesel has a wide range of uses and a great sales market.
After the old oil from cars is refined and recycled, there is almost no waste, and the waste oil can be 100% recycled. Many countries have approved and supported the installation of waste oil refining machines. Henan Doing Company has fabricated and installed machines for many clients from all over the world, such as Australia, Mexico, India, United Arab Emirates, Canada, Chile, South Korea, Japan, Malaysia, Mongolia, Pakistan, etc.
Please feel free to consult us about more details of waste oil refining machines if you want to recycle oil car oils!