According to reports, more than 42 million car tires dumped on Kuwait's beaches have been successfully transferred to a new location in al-Salmi, the massive tires graveyard. Faced with such a large number of waste tires, it is imperative to carry out related waste tire treatment and recycling work.
At present, the waste tire treatment solutions of massive tires graveyard generally include the following four aspects:
1. Pyrolysis into oil: pyrolyzing waste tires into fuel oil is currently the most popular waste tire treatment and recycling solution. This solution has no pollutant emission, and we can also obtain tire oil, carbon black and steel wire from waste tires. This waste tire pyrolysis treatment solution not only provides an effective idea for the disposal of massive tires graveyard, converting "black pollution" into "black gold", but also alleviates the environmental pollution caused by improper disposal of waste tires.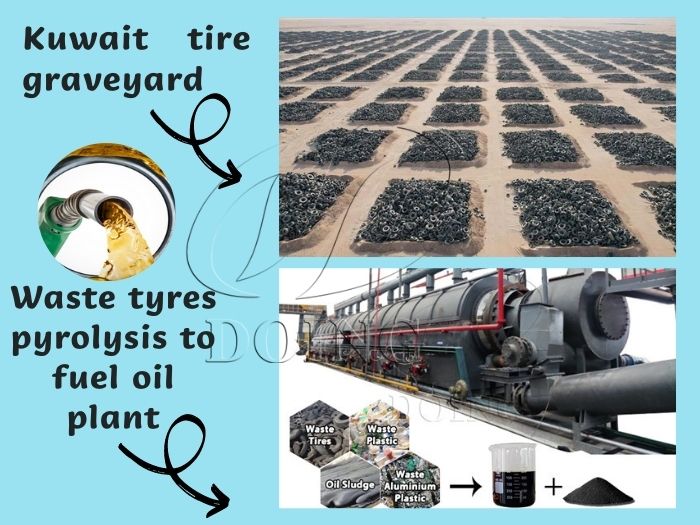 Waste tyres recycling pyrolysis plant picture
2. Production of rubber powder: waste tires can be processed into rubber powder after drawing, crushing, grinding and other processes. The obtained rubber powder can be widely used in sports plastic playgrounds, sports fields, rubber floor tiles, waterproof membranes, waterproof coatings, road modified asphalt, rubber products and other fields.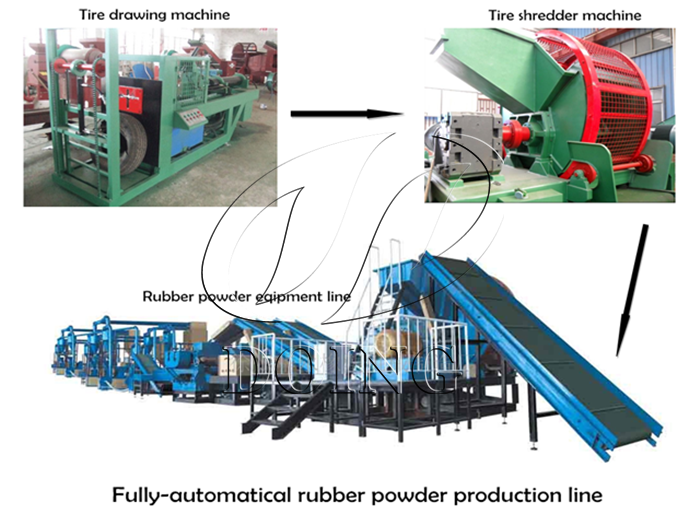 Fully-automatical rubber powder production line
3. Tire retreading: If the complete tire being replaced is eligible for retreading, the tire may be retreaded.
4. Direct use: directly decorate or bear the weight of the replaced tire.
Each of these waste tire treatment solutions has its own unique characteristics, which can not only solve the pollution problem caused by massive tires graveyard, but also play its own role in different fields.
If Kuwait wants to adopt the most effective and profitable treatment solution of pyrolyzing waste tires into oil, then Doing Company is the first choice for Kuwait to buy waste tires pyrolysis machines! DOING's pyrolysis machines purchase customers and project installation cases are located in more than 90 countries around the world. We can provide Kuwait with a high degree of automation, large processing capacity, and stable operation of targeted waste tire pyrolysis machines solutions!