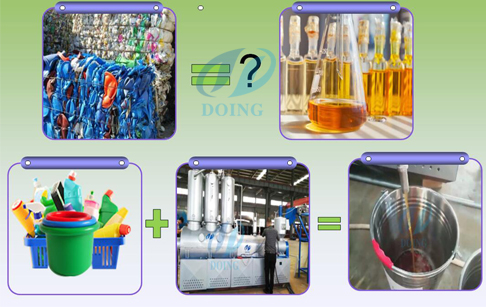 Turn plastic into diesel plant
Every year humans produce nearly 280 million tons of plastic, and much of that plastic ends up in the environment, harming marine life and other ecosystems. The chemical bonds that makes plastic so durable makes it equally resistant to natural processes of degradation. Since plastics are non - biodegradable in nature, it is very difficult to eliminate the waste plastics from nature.
In order solve the problem better,Henan Doing produced turn plastic into diesel plant that can turn plastic into diesel ,but also can bring much more profit for us.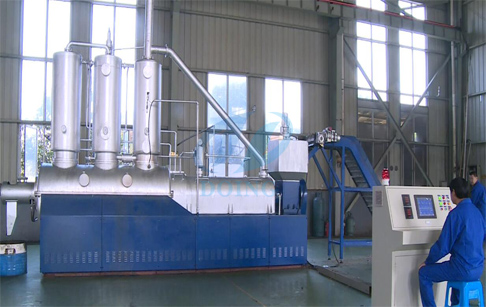 Turn plastic into diesel plant
The turn plastic into diesel plant can continuously process plastic into diesel,gasoline and fuel oil and carbon blacks without stop. All the plastic continuous pyrolysis process is controlled by PLC(programmable logic controller), so it is very easy to operate and our customers can save much cost of time and labor.
PET (Polyethylene Terephthalate).



Turn plastic into diesel plant raw material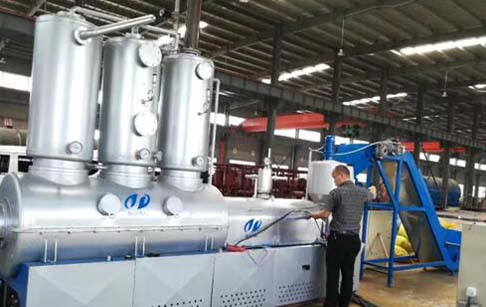 Turn plastic into diesel plant
Examples: Soft drinks bottles, food grade packaging and trays.
PVC (Polyvinyl Chloride). Examples: Pipes, window fittings, bottle s and laminates.
Other Examples: Foams, nylons and fiberglass

Turn plastic into diesel plant feature
1) Integrated design include pyrolysis, distillation and fractionation process, to get diesel, gasoline and heavy oil in the same time;
2) PLC control system;
3) Fully automatic with continuous feeding and slagging system;
4) Remove Dioxin, no pollutant emissions;
5) With catalysis system which could adjust the quantity of diesel and gasoline according to customer's demand;
6) With extra gas collection system.
Turn plastic into diesel plant processing plastic into diesel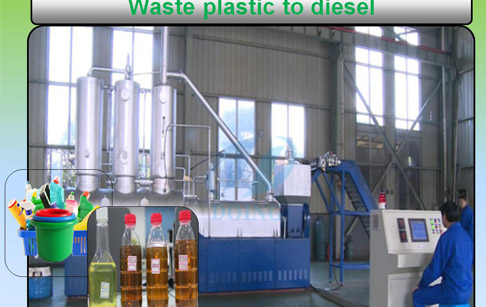 Turn plastic into diesel plant
1) Feeding
It needs the input materials shredded or crushed into small pieces less than 3-5cm for automatic and continuous feeding;
2) Preheating to remove Dioxin
As we all know that Dioxin is very easy to be produced from many kinds of waste burning process, especially chlorine substance, like PVC plastics, paper-mill waste, household garbage, etc. And the emission of Dioxin will cause serious problems to the environment and human body, thus it need to be seriously disposed and removed before released to the air.
3) Pyrolysis
After remove the Dioxin, the input materials will go to the pyrolysis reactor for further heating and cracked to oil gas.
4) Catalysis
5) Distillation
6) Fractionation
7) Extra gas recycling and collection
8) Carbon black slagging

Turn plastic into diesel plant final product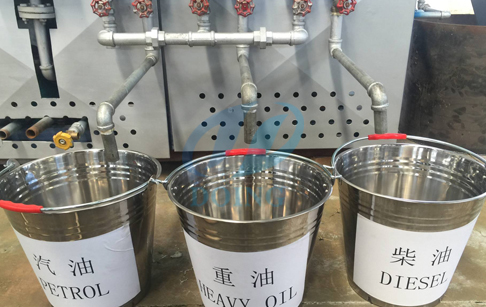 We can get petrol ,heavy oil and diesel
1) Diesel
2) Gasoline
3) Heavy oil
4) Carbon black