On October 8, 2019, four sets of 12T scrap tyre pyrolysis to oil machine were delivered from the DOING factory to Columbia. The following is the feedback from the factory.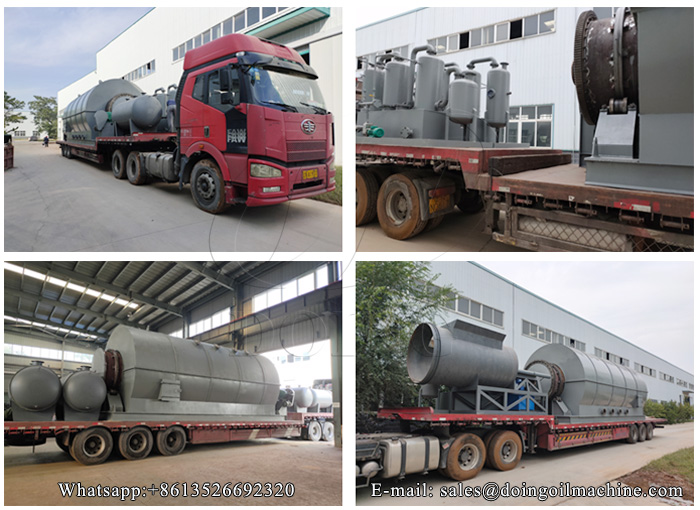 Four sets pyrolysis reactor were loaded
The four sets of scrap tyre pyrolysis to oil machine are loaded on eight vehicles and will be delivered to Qingdao port to Columbia soon.
Other parts were loaded by trucks
When the four units are operational, 19.2 tons of tire oil and 14.4 tons of black carbon will be available daily. These products can be sold directly.