The latest Generation waste tyre pyrolysis machine invented by DOING GROUP:
In the end of 2013, DOING company released the latest generation waste tyre pyrolysis machine, tire oil pyrolysis machine, it is the newest and latest tyre pyrolysis machine that converts scrap tyre and plastic into fuel oil.Compared with the old design pyrolysis machine, this new design machine has much longer service life, less floor space, better cooling effect and shorter installtion period.
The latest Generation waste tyre pyrolysis machine is our most hot popular design, it can process both waste tires and waste plastics into oil. This latest pyrolysis technology can finish installation within 7-10 days thus can save you lots of time, you can put into production with our engineers help in short times. Another feasibilityis that clients no longer need to build machine foundation by yourself. Third,you don't need to build carbon black collecting pit and fire pit. The reactorservice life is 3-5 times than before.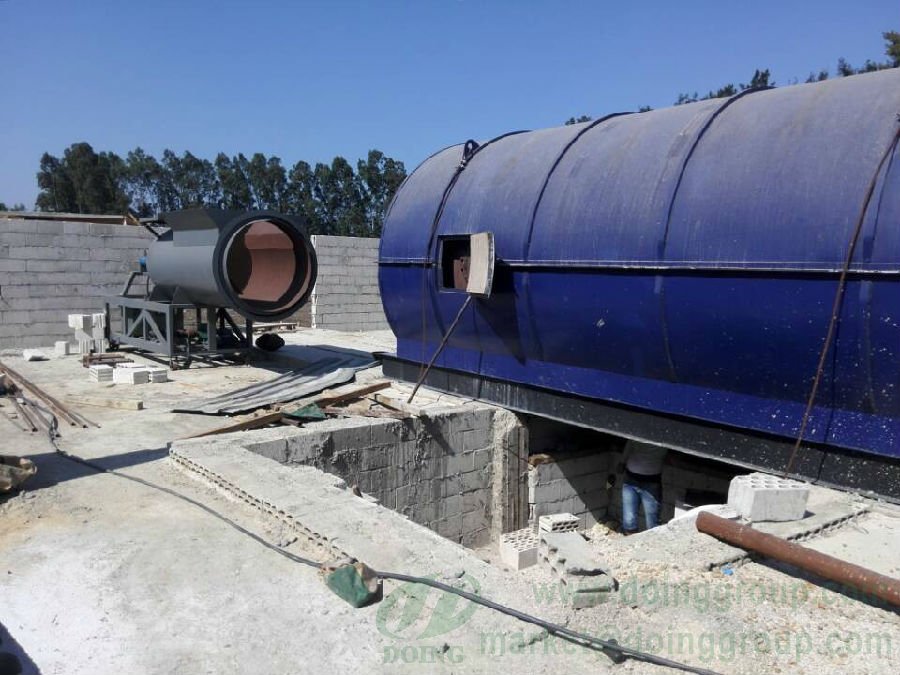 waste tyre pyrolysis machine