Doing Group waste oil distillation machine is specially designed to refine waste motor oil, tire/plastic pyrolysis oil to light diesel. The whole refining process of waste oil distillation machine includes high temperature distillation, circulating water cooling, catalyst deodorization and clay decolorization. Compared with equipment from other manufacturers, our waste oil distillation machine has the following advantages: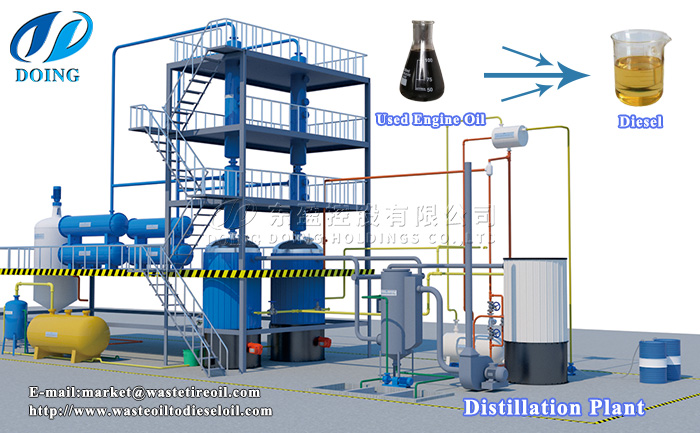 Waste oil distillation machine
1. our machine adopts indirect heating to lengthen the life span of reactor,save energy, keep Eco-environmental, Gurantee high oil quality.
2. the whole machine is running with vacuum system,improve efficiency,promote the oil quality and oil rate.
3. there are 3 steps to purify waste oil to diesel. The diesel is suitble to diesel generator, tractor and truck.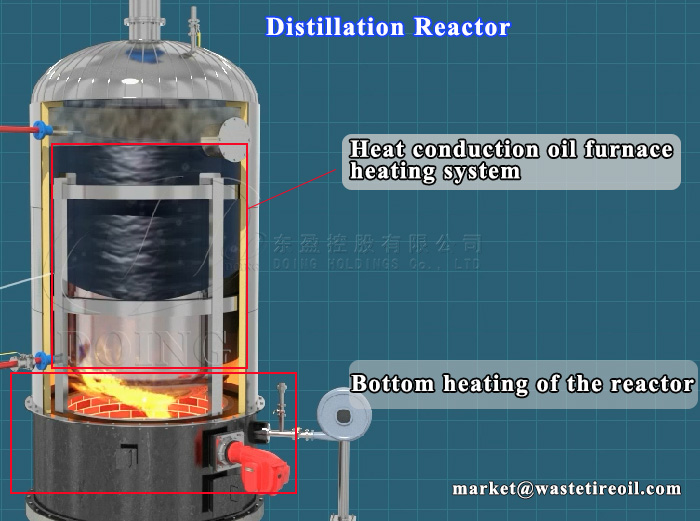 Double heating system
Generally, the diesel output of Henan Doing waste oil distillation machine is about 80-85%, which could be used as alternative fuel in diesel burners, generators, heavy machinery and agricultural machinery,etc.If you want to know more information about waste oil distillation machine, welcome to consult us.