Waste tire recycling to oil machine can recycle waste tires into fuel oil, carbon black and steel wire.
Compared with landfill and burning, waste tire recycling to oil machine is a green technology and a better way for waste management. The raw materials can be waste tires, waste plastic, scrap rubber which can be easily found from rubbish collecting station. The cost of raw materials is low, even you can get subsidy by solving pollution caused by garbage in many countries. Mean-while the fuel oil has a good market in industry field.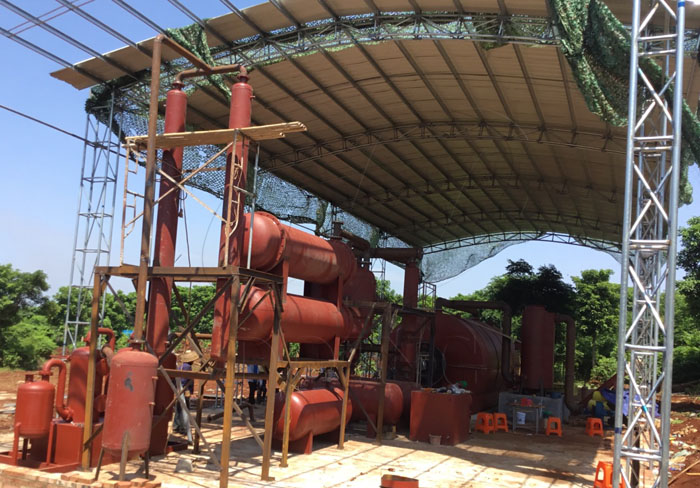 Waste tire recycling to oil machine
Manufacture process of waste tire recycling to oil machine
A. In most manufacturing processes, we replace handwork by automatic machines. On the one hand, the productions ability is increased even with less workers. On the other hand the quality of products is improved because by machine the manufacturing procedure is more accurate.
B. We choose high quality for all materials, including the plate of reactor and accessories, the motors, the shell cover, the roller, the gear, the reducer, the insulation material, the sealing material etc. We pay attention to details in each process.