Waste rubber pyrolysis plant can convert waste tires, waste plastic, waste rubber to fuel oil, carbon, steel wire. Waste tire oil average rate is 45%-52%, plastic is 75%-95% for PP,PE,ABS etc.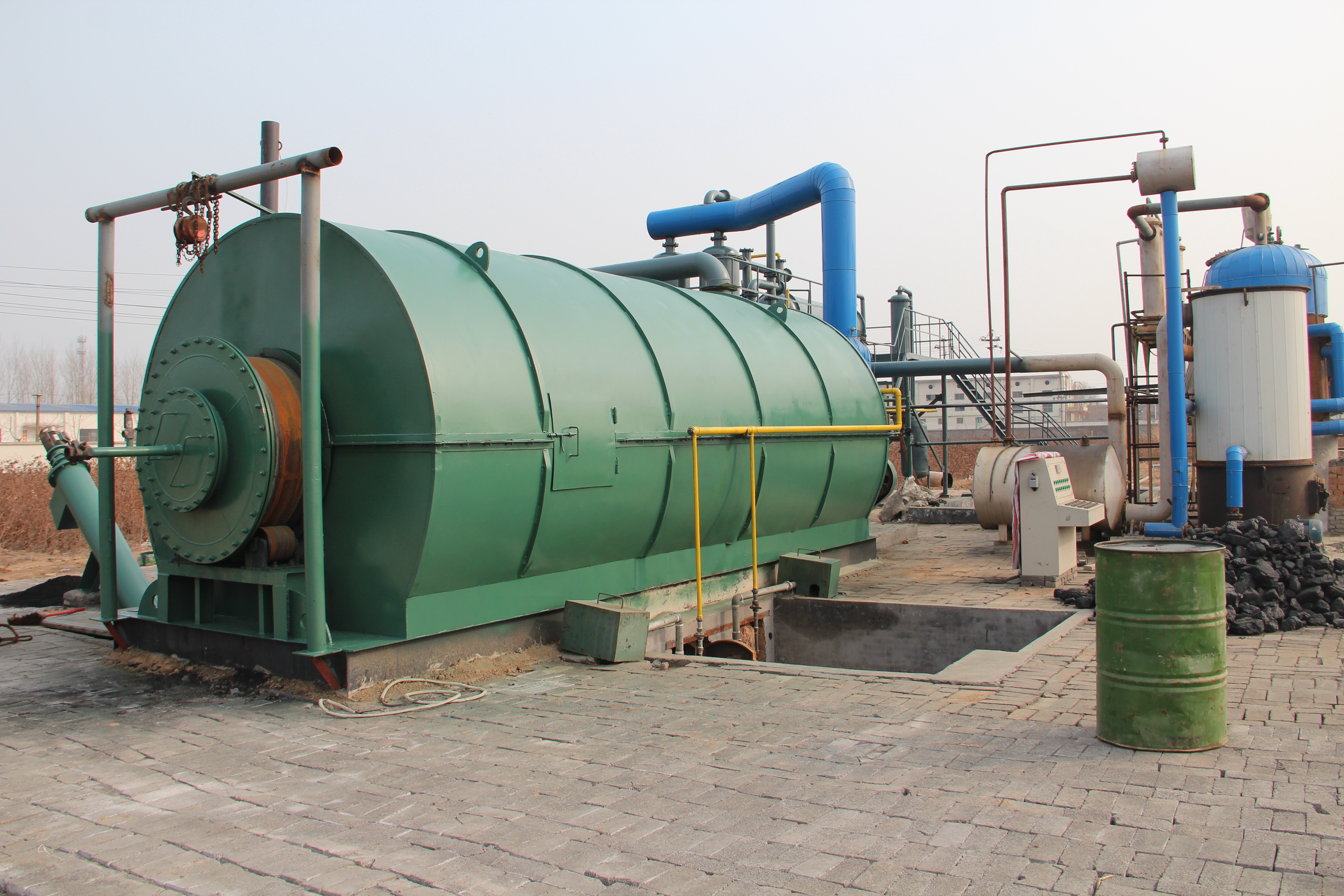 2014 new tech rotary reactor waste rubber pyrolysis plant with ISO

Some details of DOING waste rubber pyrolysis plant


Cooling System:
a> Inside of horizontal condenser have 61 smaller pipes, the diameter of which is 48mm. Cooling area of each condenser can reach 50 square meters.
b> the whole cooling areas will be 100 squres meters. So it can guarantee oil gas maximumly cooling down to guarantee oil output.
c> Devided into 3 parts easy to insall and easy for clearance.

Support Rollers:
a> 4 rollers to support the pyrolysis reactor.
b> Each roller can bear 5ton pressure.
c> Casting steel as the roller material not easy to deformed.
d> With DOING special design for rollers to avoid the reactor run off from roller. Keep machine safety running.
e> More safe, Long service life.

Auto-Feeder:
a> 60 tons hydraulic pressure.
b> Suitable to all kinds of materials.
c> Take steel out of the reator.
d>Save time, save labour, save energy.

Technical parameter of waste rubber pyrolysis plant
Brand

DOING

Model(D*L) mm

DY-1-6t 2200*6000

DY-1-8t 2200*6600

DY-1-10t 2600*6600

Thickness of Reactor

16mm/18mm

Total power

19kw

Mode of cooling

water cooling

Cooling area of Condenser

100 square meters

Slagging Way

Automaticaly

Total weight

20t-35t

Machine Space needed

350m2-500m2

Labors need

2 workers