Congratulations,You have found a profitable business opportunity when you view this page,and also you have got a fine supplier who can support you on this field. The pyrolysis machine which adopted advanced technique and machine design can split waste tyres & plastic & rubber into fuel oil (after catalytic pyrolysis will get high quality diesel). Fuel oil rate is about 45%-90%. And diesel oil recovery rate can be 85%-90% with oil distillation machine. We provide CE, ISO, SGS together with our machine, and totally meet European Standard.
Waste plastic pyrolysis plant is not only averts the serious pollution but also has profit.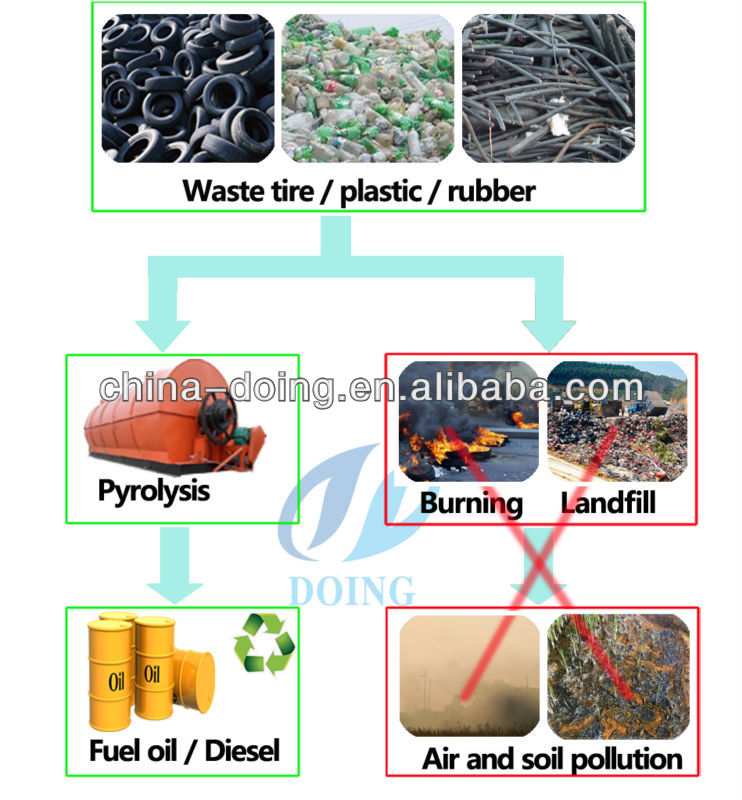 The best way to disposal waste tire and waste plastic
The principle introduction of waste plastic pyrolysis plant:
Pyrolysis is thermochemical decomposition of tyre and plastic polymer, since waste tyre and plastic are long chain polymers containing more than 50,000 carbon atoms. The process will require an initial fuel source of coal, wood or oil. Oil gas produced flows through several successive condensers where the gas is cooled and oil gas is condensed into oil.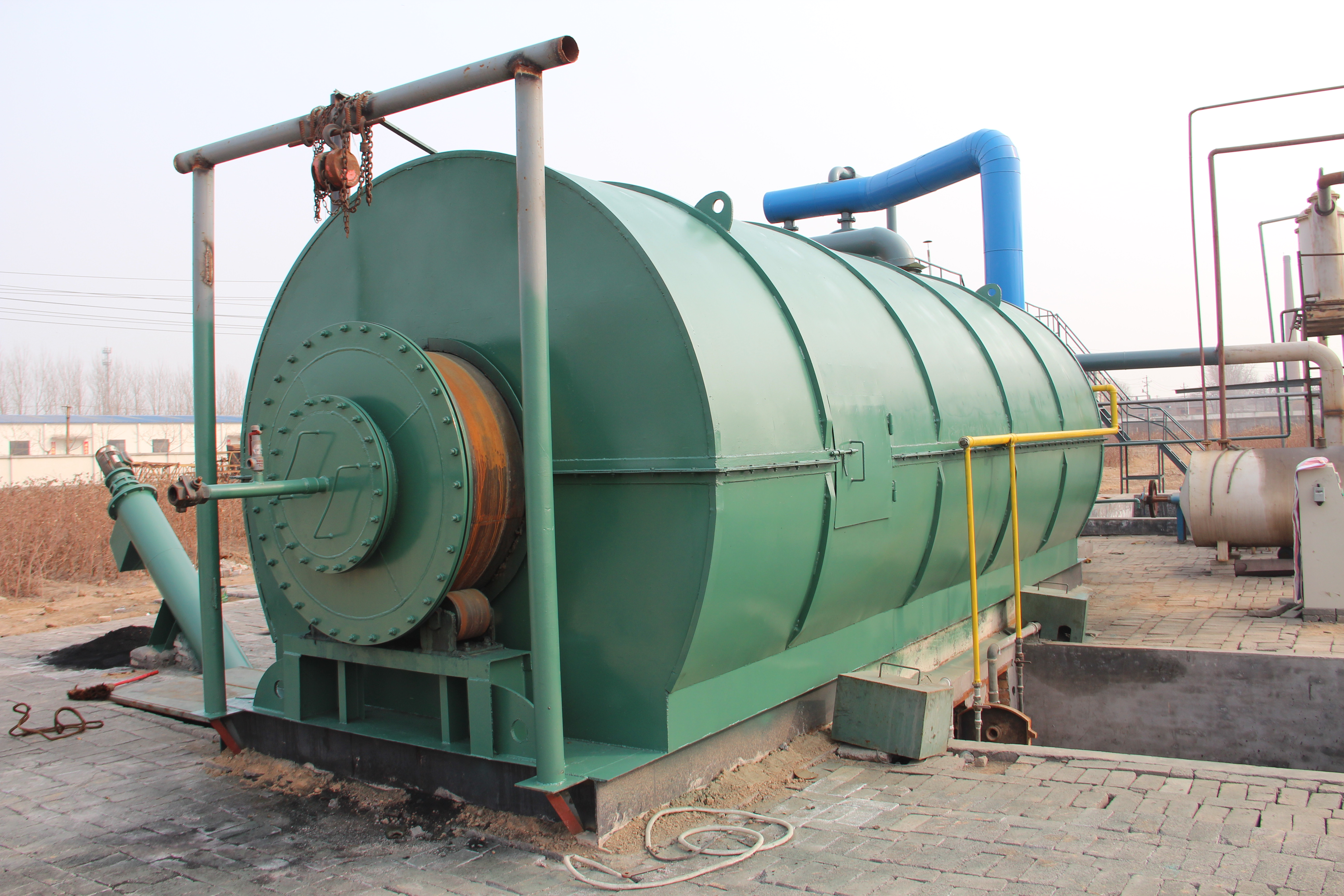 Large capacity continuous waste plastic Pyrolysis Plant
Processing time of waste plastic pyrolysis plant

Model

Load tires into reactor

(hour)

Preheating

time

(hour)

Oil gas output time

(hour)

Reactor cooling time

(hour)

Carbon black & steel wire discharging

(hour)

DY-1-10

2

2

8-10

3-4

2
Main parts of waste plastic pyrolysis plant

Waste plastic pyrolysis plant of
Auto-Feeder

1.60 tons hydraulic pressure.

2.Suitable to all kinds of materials.

3.Take steel out of the reator.

4.Save time, save labour, save energy.

Waste plastic pyrolysis plant of
Reactor

1. Q245R boiler plate. Thickness: 16mm

2. Auto welding with weld seam 21mm to

keep weld uniform and strong.

3. Safety. 100% X-ray flaw detection,

inspecting weld defects.

Buffer Chamber

1. Reduce speed of oil gas, keep whole

system running safely.

2. Purify oil gas.

3. Increase oil output rate.

Oil Water Separater

1. Safety device, prevent gas reflux.

2. Separate heave oil and water.

Condenser

1.Three grade cooling device with The first step of
cooling .

2.Totall cooling area 74 square meters to guarantee oil output rate.

3.Easy to install , easy for clearance.

Negative Device

1. Running safely with Negative divece.

2. Working with auto feeder, no gas leakage, no pollution.

Water Sealing

Prevent gas reflux, keep safe running.

Dedusting System

1.Reach the international purification standard.

2.Keep environmental friendly with SGSreport.